The North American Energy Markets Association is posting this RFB on behalf of our member Kindle Energy, LLC.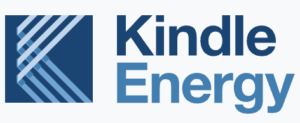 Kindle Energy, LLC is issuing this Request for Proposals ("RFP") to solicit bids for the sale of capacity and/or energy, either bundled or individually, from its Magnolia Power Generating Station ("Magnolia"). The Magnolia facility is a GE 7HA.03 combined cycle gas turbine in development in Louisiana (MISO Zone 9), with an expected commercial online date of May 2025. In the attached, you will find alternative proposals for fixed heat-rate products. Bidders are welcome to submit bids for any or all products. The proposed terms are being provided to facilitate bidder participation and are an invitation to make an offer.  (Please see note at bottom of page).
Please note that all bid evaluations will be performed by Kindle Energy, at their sole discretion, while GDS will serve as an independent RFP administrator. All submittals, inquiries, and communications relating in any manner to this RFP should be directed to KindleRFP@gdsassociates.com.
RFP Documents are here:
Kindle RFP – 8.2.2023 Final Version
Exhibit A – RFP Bid Submittal Form
A general timeline of the RFP schedule has been posted below for your convenience:
Request for Proposal Schedule:
RFP Issued     August 1, 2023
Submission of RFP Questions Due     August 18, 2023
Notice of Intent to Bid and NDA Execution1     September 1, 2023
Respondents Bids Due     September 15, 2023 5:00 PM ET
Notification of Awards     No earlier than September 29, 2023
Note: Interested bidders will be required to execute Kindle's non-disclosure agreement with submittal of bidder's "Notice of Intent to Bid".