With the recent cancellation of NAEMA's 2021 Fall Conference due to the pandemic, NAEMA is pleased to resume its Virtual Presentation Series beginning with The New Normal for Winter and What to Expect.
Date/Time: Wednesday, September 22, 2021 at 3:00 pm ET (via Zoom)
Presenter: Chris Hyde, Meteorologist and WeatherDesk Sales Director, Maxar.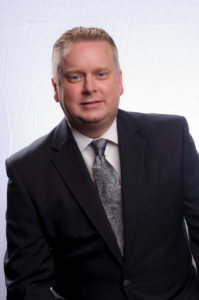 The energy industry — despite its best efforts — is susceptible to the wrath of nature, whether hurricanes, wildfires, scorching temperatures or deep freezes. Be prepared: find out what weather lies ahead this winter!  It's a one-hour presentation with time included for Q&A.
This presentation is complimentary for NAEMA Members; the registration fee for non-members is $50. Please register via the below link.  Space is limited to the first 100 registrants.
CLICK HERE TO REGISTER (limited to the first 100 registrants)
Following is the schedule of upcoming Virtual Presentations:
October 13, 2021: The Explosive Energy-Related Needs of Data Centers And Electric Vehicles: New Challenges & Opportunities featuring Travis Wright from QTS and Bill Kleyman from Switch (additional panelists to be announced shortly); Jim Richardson, NAEMA Chair / Avant Energy, moderator
October 27, 2021:  Grid & Infrastructure Challenges & Opportunities – Finding Ways to Meet Extraordinary Demands featuring Todd Hillman from Midwest ISO, Lanny Nickell from Southwest Power Pool and Ken Seiler from PJM Interconnection; Cindy Hammarlund, NAEMA Director / ALLETE Clean Energy, moderator
November 10, 2021:  Creating A New Future: NAEMA Members Delivering Solutions Now! featuring Kleber Costa from AES Clean Energy, John Larkey from National Grid Renewables, Britt-Reichborn-Kjennerud from Con Edison (additional panelists to be announced shortly); Bret Estep, NAEMA Director / Tenaska Power Services, moderator
December 8, 2021:  Making A Difference: Optimizing Different Storage Technologies In Different Renewable Scenarios featuring Dean Tuel from RWE Renewables Amreicas, George Nelson from ENGIE Development, Dave Sims from Clearway Energy, and Tommy Gerrity from Orsted Onshore; Cham Kong, NAEMA Director / ACES Power Marketing, moderator
January 12, 2022:  The Energy Market Outlook by Peter Rosenthal from Energy Aspects
We look forward to your feedback as we plan future virtual events!