NAEMA is very pleased to announce that REV Renewables, LLC ("REV") is now a Market Member of the North American Energy Markets Association (NAEMA). 
REV's Member Representative is Philips Leach and their Alternate Member Representative is Mark Strength.  Contact information is as follows:
Philips Leach
Director, Origination
(636) 221-8202
Mark Strength
SVP, Head of Development
(636) 534-3236
About REV Renewables, LLC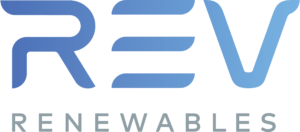 Formed by LS Power to accelerate investment in the energy transition, REV Renewables is on the front lines of transforming our electric system. We are passionate about deploying renewable energy and storage solutions to where they are needed most. Our multi-disciplinary team and unique approach to project development and commercialization enable us to deliver solutions that others cannot.
As owner/operators, we manage projects through the entire lifecycle. Our stewardship begins at site identification and continues through development, construction, ongoing operations, and ultimately decommissioning. With a differentiated platform and long-term view, we can serve our communities and customers for generations to come.
With a 2.4 GW portfolio of operating storage, solar, and wind projects, REV is one of the largest independent pure-play energy storage and renewable companies in the U.S. today.

REV's sizable portfolio includes a California-based battery storage portfolio that includes Gateway, the world's largest battery at 250 MW when it was energized in 2020; the largest non-utility pumped storage hydro portfolio in PJM; wind assets; and a portfolio of 25 solar power facilities spanning 14 states.
REV also maintains a robust development pipeline of projects underway across the country.

REV is dedicated to solving a critical challenge in the transformation of our energy systems: decarbonizing electricity supply while maintaining affordability, reliability, and resilience.  With a focus on innovation, REV continually seeks to optimize solutions in step with an evolving regulatory, political, environmental and market landscape. 
For more information, please visit:  https://revrenewables.com/