NAEMA is pleased to announce this Structurer job opportunity on behalf of our member Trailstone.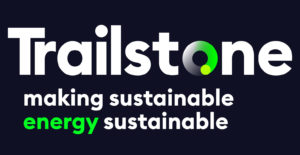 Senior Power Fundamental Analyst
Austin
About Trailstone
Trailstone is a global energy and technology company, operating at the intersection of renewable and conventional power. We trade energy in global markets, and we provide a best-in-class service to manage the inherent intermittency of renewable power generation across the short, medium and long term.
As an energy trader, we buy and sell electricity and gas which is physically delivered on the grids, and we leverage our physical market knowledge to trade financial commodities.
As a provider of renewable energy management services, we take on the complexity of managing renewable power across different countries so that our customers can focus on their core mission of investment and growth. Trailstone offers an efficient, fully automated front-to-back renewable power management platform underpinned by our long-standing market experience, proprietary technology, data analytics and meteorology.
Role Profile
Trailstone is looking for a Senior Power Fundamental Analyst to join us onsite in our Austin, Texas office.  You will be a key member of a multi-disciplinary team of originators, quantitative and fundamental analysts, traders and meteorologists engaged in power and gas trading, traditional wholesale structured transactions and the expansion of our renewable asset management business.  In this role you will make a vital contribution to our suite of fundamental analytical tools, which includes power flow modelling, S&D analysis, statistical analysis, and the application of machine learning where appropriate.
What will you do?
Provide analytical support and expertise for renewable asset management, origination, and trading activities to generate trading strategies and identify, track and report on market and pricing trends. Develop data-driven insights into congestion, grid topology and other key fundamentals that contribute to real-time price formation (e.g., changes in generation stack and generator behavior, energy demand, transmission outages, new transmission, storage, etc.). Perform congestion analysis and forecasting, identifying opportunities and risks associated with medium-to-long-term instruments such as CRRs/FTRs and short-term instruments such as day-ahead virtual and point-to-point transactions.
Use production cost modeling to forecast nodal electricity price components, including load flow analysis, incorporation of in-house weather modelling and fuel price dynamics.
Work with technology team to develop and maintain models and dashboards that forecast and visualize opportunities and risks for trading strategies and asset management positions.
Provide ad hoc analyses for the trading desk, origination and asset management.
Perform scenario and sensitivity analysis to determine portfolio risks and opportunities.
Essential qualifications
Bachelor's degree in a quantitative field (i.e., Engineering, Mathematics, Computer Science, Physics, Economics, Finance).
Experience with power flow software (i.e., Powerworld, PSSE, etc).
Experience with production cost or dispatch models (i.e., UPLAN, DAYZER, PLEXOS, PROMOD, etc.).
Experience in ERCOT, CAISO, SPP, PJM, or MISO power markets.
5+ years on an energy trading desk as an analyst or trader, or equivalent industry experience.
Strong knowledge of Python and SQL.
Self-starter with ability to design and execute complex analysis with minimal guidance, and to thrive in a dynamic and rapidly changing internal and external environment.
Proven track record of project ownership and driving results.
Excellent organizational, communication and interpersonal skills.
It would be great if you had
Knowledge of other programming languages such as MATLAB, R, C++, or C#.
Experience with renewable generation and/or battery storage.
Knowledge of or interest in systematic trading, machine learning, or artificial intelligence, especially applied to power markets.
We're different, and we like it that way!
Here at Trailstone, we value our differences. In fact, our success depends upon them.
Differences in backgrounds, identities and experiences lead to differing views of the world.  Different world views lead to healthy differences in opinions. Different opinions are essential to creating a robust marketplace of ideas. And it is our ideas that will make Trailstone a market leader in energy innovation and disruption!
By our commitment to a diverse and inclusive workforce, Trailstone is creating value for our employees, our investors, and our communities.
So regardless of your gender, race, ethnicity, orientation, physical limitations, how you identify, how you pray, who you love, where you went to school, who you consider family, or how old you are… you can belong here!