NAEMA is pleased to offer its next virtual presentation – Emerging Threats to the Grid
Date/Time: Wednesday March 10, 2021 at 3:00 – 4:00 EDT (via Zoom)
Presenter: Marc Sachs, Deputy Director for Research at Auburn University's McCrary Institute for Cyber and Critical Infrastructure Security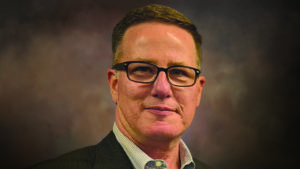 The electric power grid is the "common denominator" of our nation's critical infrastructure. Without electricity, banks, airlines, water systems, gasoline pumps, and every other part of our society come to a stop. While many natural hazards can cause power disruptions, the most catastrophic would be a large scale cyber attack on the grid. This talk discusses some of the most common physical and cyber threats and their levels of risk. It also includes videos and photos of real cyber attacks, something rarely shown outside of government agencies.  It's a one-hour presentation with time included for Q&A.
This presentation is complimentary for NAEMA Members; the registration fee for non-Members is $50.
CLICK HERE TO REGISTER (limited to the first 100 registrants)
We look forward to your feedback as we plan future virtual events!